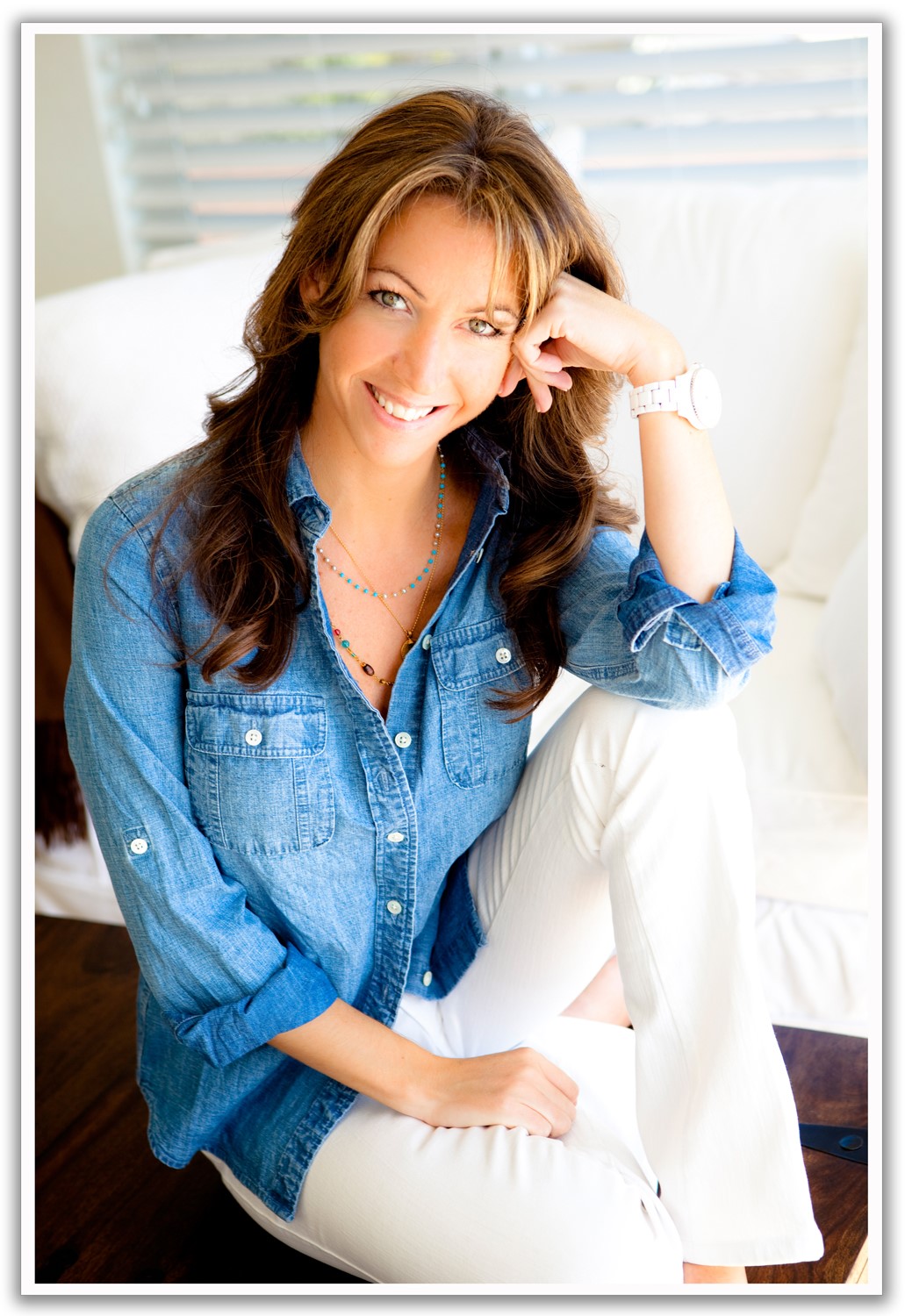 Nikki Incandela
"I've worked with Mari for a long time now and it's hard to describe this new type of reading except to say that it seemed to be the missing puzzle piece to a lot that is going on for me.  It was incredible and brought so much clarity around situations that I'm going through that are testing the foundation of who I am.   I definitely felt like important questions were answered, information was given to me that ended up being imperative in helping me move forward out of a stuck state and it was just so interesting and intriguing!
It's a completely different type of reading from anything that I've experienced before and I immediately got on the phone to tell a few of my most trusted friends all about it and they had the same shock and awe response as I did during the reading.  So many things that are happening make sense now and I feel a deeper connection to who I am and feel more confident from that alone."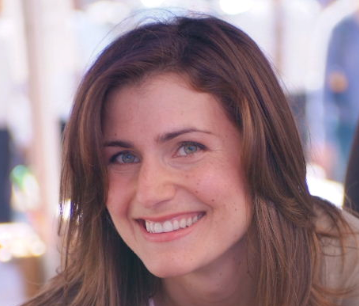 Sandra Keros
"Mari is already an expert at giving predictive intuitive readings, but Akashic record readings go far beyond their scope. Who would have guessed that within 2 days of my reading I would stop a persistent pattern of "stuckness" that had eluded me for a very long time? There was a decision that I had been scared to make for years – and I did it fearlessly and effortlessly – way easier and quicker than I expected. Also, Mari clearly explained how my limiting thoughts and over analysis were keeping me stuck and how they related to the past lives revealed in my Akashic records.

Someone say, "Aha moment"? The information from the reading connected all sorts of pieces in my life that helped me access a deeper sense of knowingness and centeredness. At the end of the session, Mari gave me tools, affirmations and visualizations as enlightening "homework", on which I am following through. I can't tell you enough how helpful this was for me. Thank you so much, Mari!"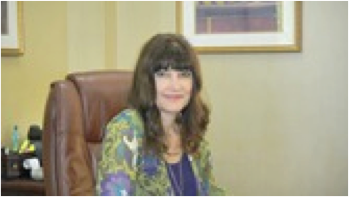 Peggi
"I have had many intuitive readings over the years, but this was my first experience with an Akashic Record Reading. For me, this reading was a profoundly personal, soul level experience. Instead of hearing an intuitive reading, Mari expertly 'got out of the way' which gave me the experience and feeling of speaking directly to my highest teaching masters and guilds. As I received their guidance (and humor) through Mari, I felt an intense heart connection to them and the wisdom they were relaying resonated with me deeply. It was like having a direct line to 'The Source!"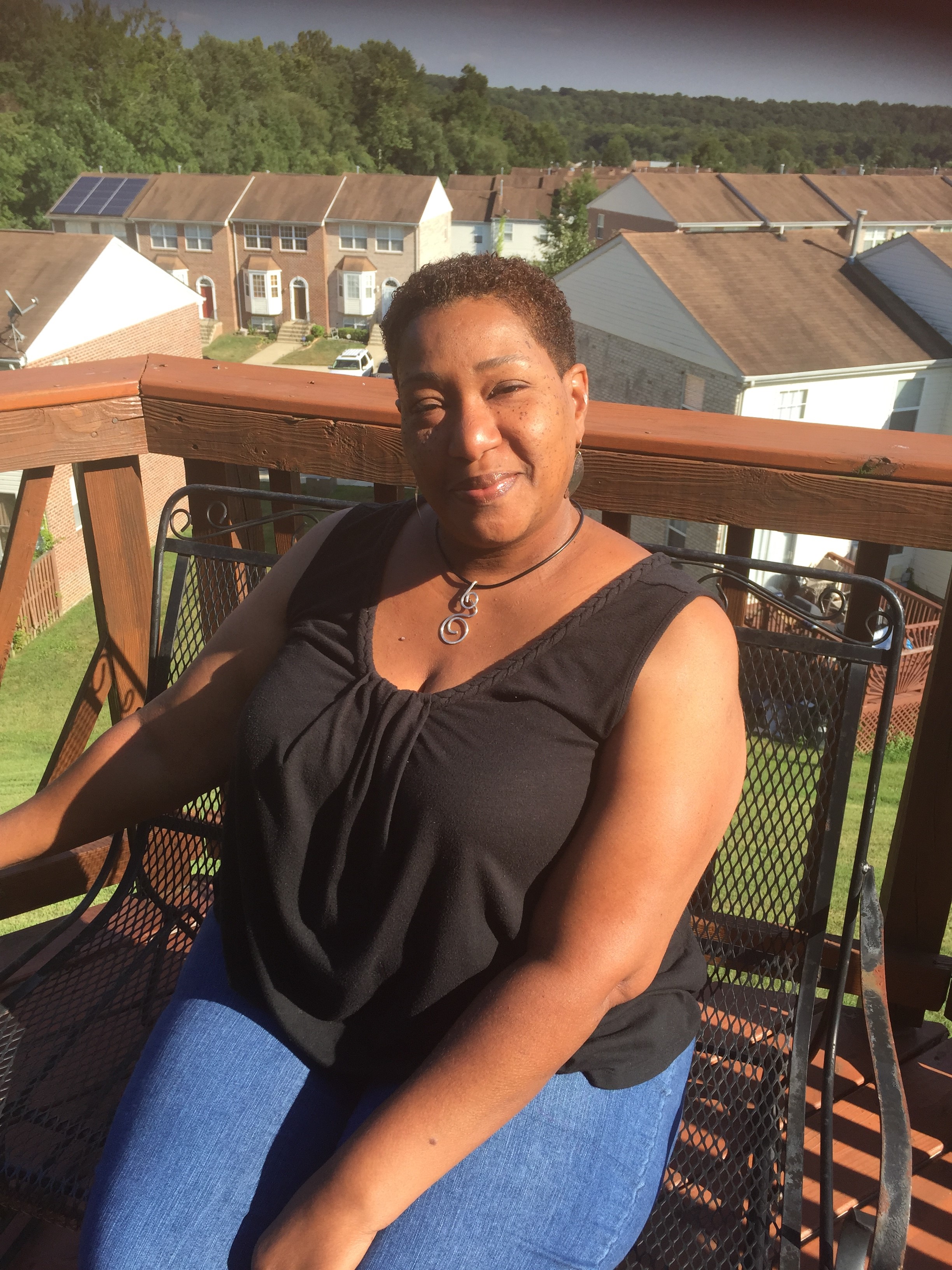 Sheila Shaw
"Working with Mari in the Intuitive Mentorship Program has been life changing. It was the best decision I could have made. It's only been three weeks and I am experiencing so much clarity in my dreams and when I'm awake. Mari has me working from my core. The Mentorship program is not for the weak at heart. I knew this was what I needed the moment I heard about the program because I was stuck in my personal life and in my business.

Mari has helped me to see why I have not been able to move forward. I am a jewelry designer and I had lost my inspiration. Now I am receiving designs in my sleep and when I'm awake. Awesome experience!  I too, am an Intuitive who has helped so many others but have faced difficulty working through my own issues.

Mari has the gift of insight that sets you on a path of higher awareness. A few days ago I saw a few grasshoppers. I have not seen grasshoppers in years. Grasshoppers in the Animal Speak book says when they show up its a time for moving in leaps and bounds. I know that I am on the right path with Mari.

Thank you Mari for your contributions."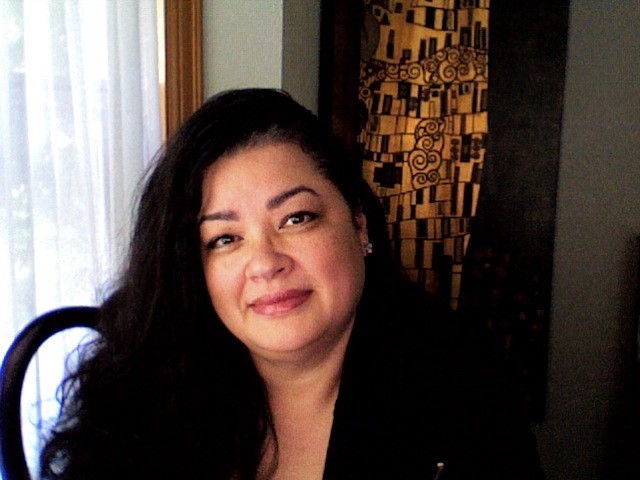 Sandra R
"Dear Mari,

I am so excited and thankful to be in this Intuitive Mentorship Program with you. Just 5 weeks in and already I have experienced such a remarkable transformation: greater awareness, understanding and confidence of and in myself, as well as greater peace, joy, security and hope for my and my family's future. When I look in the mirror these days, I see and feel the best me ever and it's only getting better!

As a mentor, you are easy and comfortable to talk to, yet honest and to the point with your insight and guidance. I've never felt judged or criticized, just encouraged and empowered, even with the tough stuff. It is nothing short of amazing what I've been able to accomplish with you in such a short amount of time that I was not able to accomplish over the past 25 years. You've brought me over the threshold of my limitations and I am and will always be so very grateful. I am looking forward to completing this Mentorship with you and creating my future equipped with your guidance and tools. A phenomenal life is unfolding!!"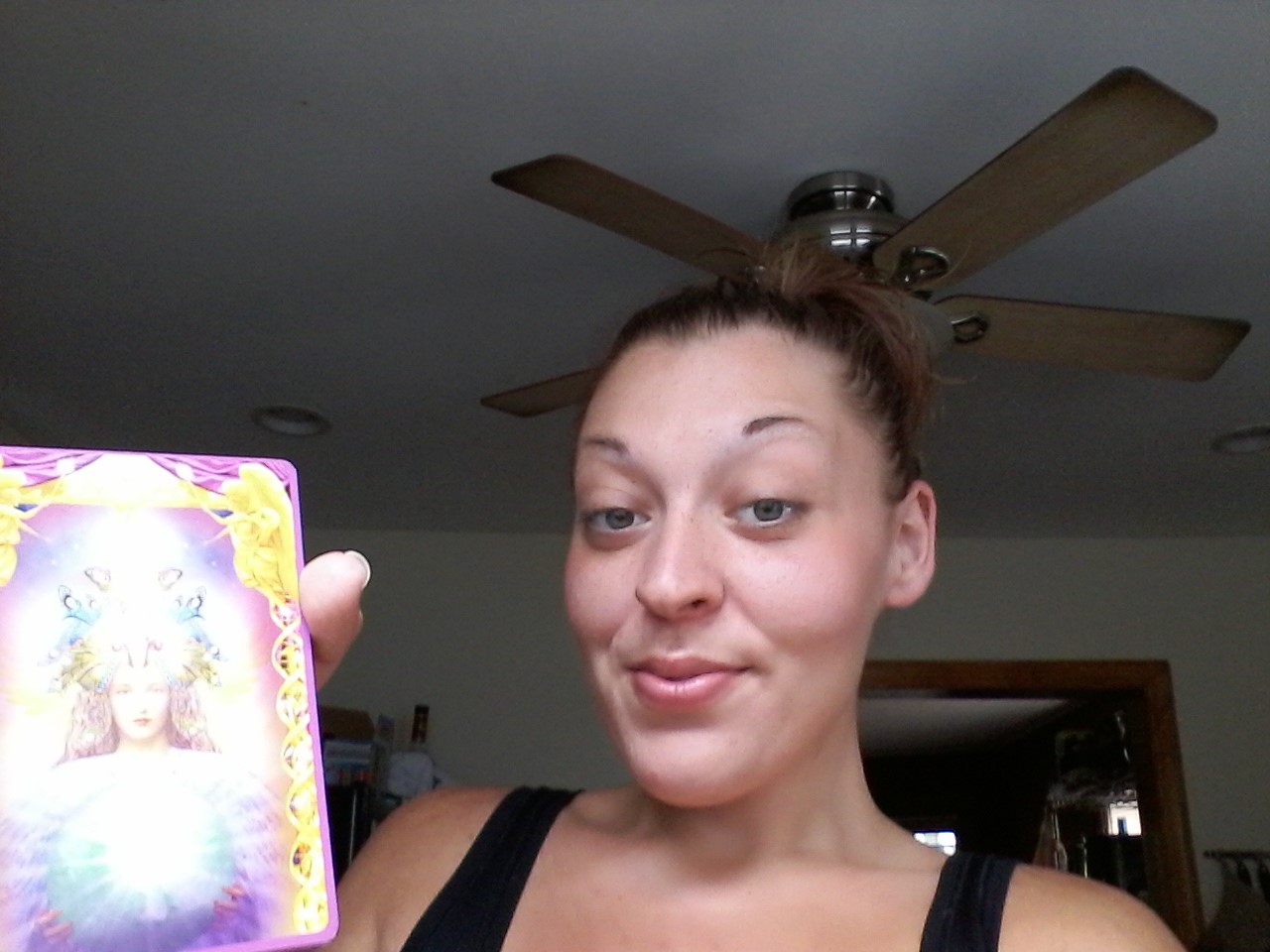 Kaitlyn Byrd
"Mari is one of the best things that could have happened to me. She has helped me to grow so much in developing myself into a professional Intuitive. In the past I felt so stuck and knew I needed some type of guidance in my life to get things rolling again. I knew intuition existed but I wasn't quite sure on how to listen to and trust my own.



Mari's Intuitive Mentorship Program gave me the process step – by – step, and enabled me to build the confidence to start my own practice doing readings and channeling for others and now I know I am working in what my life purpose truly is.

Thank you so much Mari you are amazing!"
"Hey Mari

Just wanted to thank you from my heart and soul for my Akashic Record reading today. I was overwhelmed to hear about my past mastery as a medicine person and acupuncturist. I have had vague feelings that this might be the case but always chalked it up to imagination and fantasy.

I am loving my 'God-self' reality and thank you for the process to enter or reenter this dimension when I slip into the 'human' reality.

Everything you /they had to say rang so true even though, on a conscious level, I have worked so hard (aha!!! busted!!!!) to be flexible and accepting…I never have thought of myself as a perfectionist, far from it, so there's clearly some shifting that has to embraced within your message. I think it's all tied up with my commitment to be the best I can and 'serve' others with the highest and best of intent and energy. It's an earnestness that packs a lot of weight and putting that anvil down that you referred to in the session, is something I pray for.

All I want is to walk softly and carry big heart!!!!!!!!!!

Thank you dear Master for your wise and mirth filled council. I will treasure this session and I really hope that you'll let ne know if you're out near Denver/Boulder so we could meet.

Sending love and big hugs your way"
A Happy Student from The Multi-Dimensional Manifesting Lab – Level 1!
"Before taking the Multi-Dimensional Manifesting Lab with Mari, I spent a very long time in a sort of stuck zone, where my efforts seemed to be yielding little results. Worse yet, it appeared as though it was going to take an endless amount of further work to manifest my goals. However, in the middle of working through the lab with Mari, it felt as if EVERYTHING suddenly shifted –things started in fall in place just like "magic". I could feel the desired future as if it were in the now, and that seemed to create all sorts of immediate, amazing results. When I finally let go of the "how", the universe came through with unexpected answers. A few tweaks and shifts, CAN make such a difference in how life unfolds (yay- for the financial gain!). Am so grateful to Mari, for sharing her wonderful processes."  Kim Persons
A Happy Student from The Multi-Dimensional Manifesting Lab – Level 1!
"Having asthma & allergies I've struggled every winter for years with severe bronchitis—sometimes exacerbating into pneumonia—lasting a minimum of 2 months. That was the state in which I began Mari's "Multi-Dimensional Manifesting Lab" last month. Little did I realize at the onset of the course that, by applying the techniques Mari would teach, I would completely rid myself of my bronchitis within 3-4 weeks, half the "normal" time! Class with Mari is educational & fun! She is incredibly down-to-earth (No pun intended!) in her presentation & patiently shares her experience, knowledge & "gifts" with the rest of us. Thanks to Mari… AHA MOMENTS, here I come!!" JoAnne Gallaher
A Happy Student from The Multi-Dimensional Manifesting Lab – Level 1!
"Before taking the Multi-Dimensional Manifesting Lab with Mari, life was not necessarily challenging for me, but I wasn't seeing results in what I really wanted my life to look like. I was constantly focused on how/when things were going to change. What really helped me the most in taking this course was learning how to shift the way I looked at what I wanted to have happen – I stopped focusing on "how" and "when," since those were consistently reinforcing the lack of results, and learned how to refine my requests. The techniques taught in this course were concrete, easy to understand, and when done consistently, began to manifest the changes I so wanted to see. Synchronicities have increased tenfold for me, I have a better idea of how to go about manifesting what I want, and I am seeing real progress. Thanks to this course, I now have the tools to manifest exactly what I want!"  Vera J.
A Happy Student from The Multi-Dimensional Manifesting Lab – Level 1!
"Within days of imagining a new job in the area I wished to relocate in a year or so, I received an email from my favorite boss asking me if I was interested in a job in that area. After only thinking about downsizing and selling my house, I mentioned it to a friend who is a realtor, a few weeks later she sent me a message on Facebook asking what I was asking for my house, I replied make me an offer I can't refuse.  I am still in the de-cluttering and fixing up stage!  I am now focusing on being allergy free and debt free and I can only hope those happen as quickly.

 

Also, I needed some volunteers to practice my Bowen works studies and I asked for open, like minded prospects and when I mentioned it at my last yoga class almost everyone in the class signed up to be a volunteer!  So now I am booked solid with great clients to help and learn with together.  I had been putting off studying my anatomy course and part of my vision is receiving my Bowen Works certificate this fall, since visioning this event, I am now on Chapter 5 and have passed all exams so far, so no longer procrastinating!" Patty Kitchens

A Happy Student from The Multi-Dimensional Manifesting Lab – Level 1!
"Participating in the Multi-Dimensional Manifesting Lab with Mari has been nothing short of paradigm shifting and world transforming for me. Trusting Mari's knowledge, expertise and wisdom encouraged me to open and expand my life's experience to new choices and new possibilities. These choices have actually resulted in more synchronicities, dream symbols and messages and noticeable changes in business struggles. With clarity, she explained complex subjects that helped me climb out of my internal stuckness and into a whole new level of awareness and alignment with my own energy. I am so grateful that I took this course."

Chris Mulligan
Intuitive Grief Guide
Author, Afterlife Agreements: A Gift From Beyond
A Happy Student from The Multi-Dimensional Manifesting Lab – Level 1!
"I love Mari and she is so down to earth. I had been trying to manifest for years with positive affirmations and thinking, but she gave me a new way of manifesting. I must include the feeling and emotion and step into that space with the affirmations. So true. I have managed to manifest a front row parking space every time!"  Melissa
---
Anonymous Reviews of By-the-Minute Readings with Mari on the prestigious www.BestPsychicDirectory.com
I was invited to participate in this directory with world renowned psychics who are top notch. There is a strict series of criteria that we have to have in order to qualify to be on this site. And every advisor on the site is a reputable professional.
These reviews are done with no name required from the directory at the totally voluntary discretion of the client after their readings.
Advisor Ratings:
Professionalism: Extremely Satisfied
Subject matter expertise: Extremely Satisfied
Communication ability: Extremely Satisfied
User Comments: Wow! Connection is immediate! Fabulous reader. Thank you for your help! I will be back! =}
Would you consult with this advisor again, if you have a need?: Definitely
Advisor Ratings:
Professionalism: Extremely Satisfied
Subject matter expertise: Extremely Satisfied
Communication ability: Extremely Satisfied
User Comments: Wow hit the nail on the head. Revealed things I've heard from others on this site which reinforced my thoughts about my future actions.
Would you consult with this advisor again, if you have a need?: Definitely
Advisor Ratings:
Professionalism: Extremely Satisfied
Subject matter expertise: Extremely Satisfied
Communication ability: Extremely Satisfied
User Comments: Mariana knew what I was calling for as soon as she answered the phone. I cannot express how accurate she is; she was answering my questions before I was able to ask her
Would you consult with this advisor again, if you have a need?: Definitely
Advisor Ratings:
Professionalism: Extremely Satisfied
Subject matter expertise: Extremely Satisfied
Communication ability: Extremely Satisfied
User Comments: This was by far the best reading I have received online or in person. She instantly connected to me in a grounded and professional manner but in a way that was like that of an old friend. Straight to the point and not wasting any time getting there, this is the kind of reading that leaves you with feeling warm and with solid guidance. Mariana was able to communicate easily to me the big picture perspective I was after at this time, while also touching down on specific details that held in mighty weight when it came to my own personal validation. I try to always hold a healthy skepticism about these connections and have had a fair share of discouraging misses, but this was not the case with Mariana at all. She blew me away. I am so happy that I decided to give her a call. I will definitely be a returning caller, and would absolutely recommend her to anyone, you will not regret it.
Would you consult with this advisor again, if you have a need?: Definitely